More than knowledge!
In addition to all the sessions at the conference, numerous other activities are happening to engage the body as well as the mind.
Monday 5th: Kallbadhuset sauna, swim, dinner
The best way we know how to kick off the conference?

By plunging into the frosty Baltic and then warming back up in the sauna while enjoying a truly magnificent sunset view. It awakens the senses and quiets the mind. Follow this by dinner in a charming restaurant floating on the sea.
Wednesday 7th:
Did you know it?
Origins of the pub quiz are unclear but there is little evidence of them existing in the UK ...
Before 1970
Before 1950
Before 1983
Before 2000


Anyhow, Øredev invites you wednesday evening to compete on a quiz designed by the speakers! You won't need a pen and a paper but your mobile phone. May the best team win ...
Right answer is 1970.
Thursday 8th:
Rebellious Late Evening Keynote!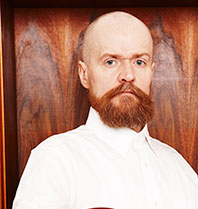 The Rebels Come Out Online - What if the Internet is something much bigger than we think? Alexander Bard is one of the world's leading internet social theorists and the author of "The Futurica Trilogy" together with Jan Söderqvist. In this speech he will elaborate on the fact that out of all the codes and other digital information we stuff our machines with, something much more profound, something sentient, is emerging. The internet controls us, and possesses opur imagination and worldview, rather than the other way round.
Wednesday 7th and Thursday 8th: Jazz at Øredev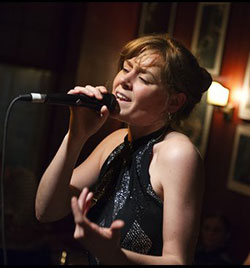 The Øredev jazz tradition continues with its everchanging band. This year with musicians from Sweden and Denmark meeting at Öredev between tours.
It sounds good going into our ears, and souls. We are honoured that Niklas Uhrberg will return on sax, along with Mathias Landaeus, Mattias Hjorth, Christoffer Rostedt, accompanying the talented and lovely Nina Baun on vocals. It will be two nights of jazz standards that are sure to provide a centerpiece to another unforgettable souvenir from Øredev 2012.
Picture: Karolina Zapolska
Featuring:
Nina Baun - song
Niklas Uhrberg - sax
Mathias Landaeus - Rhodes
William Larsson - Rhodes
Mattias Hjorth - double bass
Kristoffer Rostedt - drums
Exhibition
A slaughter house full of exhibitionists! Our partners will be displaying their creative best when it comes to presentation and content. Like an amusement park for the mind, Slagthuset will be filled with a variety of the latest engaging products and services for you to try out.
Øredev Cafe
Seriously, is how Swedes take their coffee. And that's why you will be able to satiate your taste buds with the most exquisite and fully traceable coffee on offer in our dedicated lounge and café. And as is the Øredev way, prepared by some of the most skilled and passionate baristas in the industry. Santé!