Øredev Blog
2012-10-30 22:28
You'll find totally 157 titles over five days at Øredev. Together with our eminent Program Committee we have organized this vast amount of content through tags. Talking to our Program Committee members asking them for their personal highlights, here are some of the inside information we'd like to share with you today:

Lets start with the words from Mattias Severson and Pär Sikö who co-operated upon the Java content, what are they most excited about...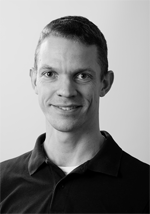 Mattias Severson starts by talking about Frank Kim. "Frank Kim was recommended early in the program work by a colleague of mine, this because he did a really good presentation about Java Web Security at JavaOne last year. It turned out to be a really good recommendation, because shortly thereafter, Frank was awarded a JavaOne Rockstar for that session."

Mattias continues by saying: "I've been working close together with Pär Sikö (another JavaOne Rockstar), and his experience from other conferences has been invaluable. Pär has repeatedly come up with names of speakers to invite and topics that should be added."

When Pär Sikö picks out two speakers at Øredev he is very excited about, these are who he highlights: "Koshuke Kawagushi is a very well known name in our community and when I sent the invitation letter to him I could never dream of him accepting it." And he continues: "Jonas Birgersson is a person that has the same kind of "reality distortion" field that Steve Jobs had. He is a guy with an incredible story that is both exciting and fun."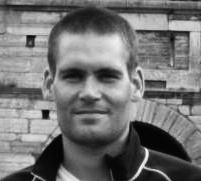 Pär Sikö who is an internationally well-renowned speaker continues by telling us a little aneqdote: "A thing that comes to my mind was an Øredev conference several years ago when I was working for another company. My partner and I, Martin Gunnarsson (who is also on this year's Program Committee), were invited to do a lighting-talk one of the days. The talk went well and we were really exited and happy afterwards. What makes me smile, when I think about it, is that it was our first presentation ever. But not the last. So in a sense our speaking careers started at Øredev :-) "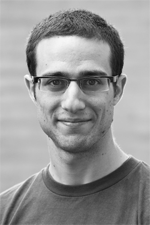 Continuing the chatting with our Program Committee, through this year's tagged program, let's talk to Jakob Klamra. Jakob has been sharing the responsibility for Agile together with Sigurdur Birgisson. Jakobs recommendations are the following:

Jim McCarthy - a true rebel that does things differently. A visionary that is defining culture hacking, something that is the next step beyond agile.

Maarten Volders - I was lucky to meet Maarten when he visited Malmö a few years ago. He is a great innovation games coach with a new view on things. He is building the agile leadership community in the Netherlands and Belgium, and has organized his own conference around the topic


Sigge (Sigurdur) who also created the test program emphasizes some of the speakers he truly doesn't want to miss:

Lisa Crispin is co-author of the book Agile Testing, and this is still very much a hot topic since there are so many testers, people and organizations struggling with it now when they "went agile". There are many answers to the struggles, and Lisa will explain in detail about the whole team approach for quality and how to achieve it.

Goranka Bjedov from Facebook will talk about how to look at testing from other perspectives. How will we test in the future and to what d egree should we value good test efforts?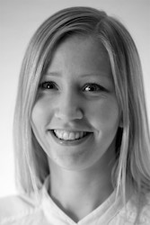 Let's talk to Jenny Håkansson who has been working wi th the mobile content. Jenny recommends Patrick Dubroy. "I invited him because he was on the Android Team and did a really good session at Google I/O last year. However, it turned out he now works in the Chrome team and feels mo re passionate about that so he is going to speak on Chrome." Jenny continues talking about Mikhail Naganov. "I wanted to find someone to speak about Chrome on Android, since HTML5 and web development for mobile phones are modern topics. I asked a friend of mine at Google who said that if anyone is going to speak about that - it is Mikhail."

Sharing the responsibility upon .Net and UX Ola Karlsson and Rikard Ottosson are very excited about this year's program, explaining it to us.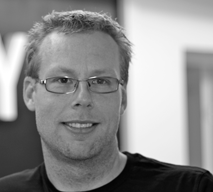 Ola's personal favorite is the Windows phone app developer Gergely Orosz. Gergely. "I invited Gergely after having heard an interview with him, where he talked about the work and thought which goes into the apps he builds. His views about creating intuitive and stunning applications which stand out in the marketplace even if there are already numerous similar applications, really resonated with me. And I think more people need to hear it!"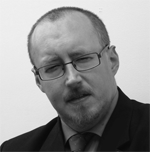 Rikard elaborates his answer: "C# is a language invented at Microsoft to ship with the .NET framework and has been the "mostly imperative" language of choice for the professional .NET developer ever since. One of the top people who oversees C# (and helped introduce such cool features as LINQ and Async) is Mads Torgersen. Yes, having him at Øredev is très cool! Microsoft has struggled with its image of being anti-OSS, because, well, they have not been successful in interacting with the open source community. One of the people battling this image- and actual problem is Glenn Block, who has been active in the Alt .NET community and worked with ASP.NET WebApi, an attempt from Microsoft to do ReST properly, so much so that it isn't even part of WCF anymore, as well as hosting node.js apps in the MS PaaS-offering Azure. In terms of non-softies I would like to mention Oren Eini and Sebastien Lambla who are extremely skilled, extremely charismatic and are not afraid of having strong, well-grounded opinions and sharing them, to the detriment of those who are wrong."

We hope our coming attendees are as excited about this year's schedule as our Program Committee is. The conference team behind the conference would also like to take the opportunity to thank the Program Committee for their absolutely wonderful work with this year's program. Thank you all!


Write a comment!