Øredev Blog
2012-10-02 13:38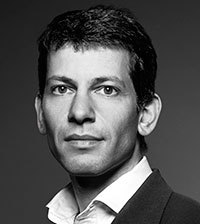 If you and others from your organization have already registered for Øredev 2012, you are all in for a treat.

This year's opening speaker is well-renowned editor and speaker David Rowan. David will be discussing insights gained throughout his career as the editor of UK edition of WIRED magazine, meeting and interviewing many of those who have shaped the world we live in today.

David Rowan will point out rebels who shaped our community and make a forecast of the rebels of the future. He's talk is called "Software won - so what now?" Here is an excerpt:

Software is eating the world. You are the emperors and are cutting through and reinventing industries one by one. Let's think what comes next. What should your minds and skills be focused on now - in order to solve bigger, more meaningful problems that beset us? How can you lead the world into an era of abundance, of iterative trouble-shooting, of optimal management of our resources - in order to generate the greatest happiness for the greatest number? 

David Rowan also writes the monthly "Digital Life" column in GQ magazine, and the "Tech Traveller" column in Condé Nast Traveller, in which he documents his encounters with the innovative people he meets at events such as TEDGlobal, DLD, Stream and Google Zeitgeist.

We are very happy to announce David Rowan as the opening Keynote of Øredev 2012.
Write a comment!