2010 Theme: Get Real
Release the mad scientist in YOU!

Whether insane, eccentric, or simply bumbling geniuses, mad scientists work creatively with new technology in order to forward their wacky schemes – just like software developers. This year we're turning our mad scientist telescope to focus back "down to earth," and examining how to just get real.

Much of what we knew just a few years ago in this field is probably obsolete today. It's just amazing, overwhelming. It's also why our work is so interesting and that our jobs as software developer mad scientists need constant updating with new information. But not all of it becomes old news, and to make that new information productive, to turn the juicy bits into knowledge that sticks, we need to get real to be surer of what is going to hold true.

Clients, project and IT managers, developers, and testers are all looking for balance, for their work now and its progress going forward… And so is Øredev. So this year's theme - get real - will shine a light on how to stay in balance, between today's realities and tomorrow's possibilities while the universe is in constant motion.

It's great you're joining in the conversation!
The 2010 keynote series "rocks"!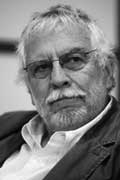 Nolan Bushnell is a technology pioneer named ASI 1997 Man of the Year and one of Newsweek's "50 Men That Changed America." Best known as the founder of Atari Corporation and Chuck E. Cheese Pizza Time Theater, he is often cited as the father of the video game industry. Nolan is also passionate about enhancing the educational process and motivating others with his views on entrepreneurship, creativity, and innovation. Nolan will talk with us about the "holes" in the software landscape, and those areas that can make massive differences for human happiness if the software gets done correctly.
Friday morning Keynote: The ten mega software projects for the next 20 years

Jeff Norris leads the group at the NASA Jet Propulsion Lab responsible for the software and mission control personnel that command robotic spacecraft, including the Mars rovers and more than a dozen other missions. Whether it concerns controlling interplanetary spacecraft, managing medical records, or "merely" staying employed, it seems more of us are facing the pressure of developing mission-critical software. It's tempting to think that reliability is all that matters, but we're also forced to adapt to constantly advancing technologies, shifting priorities, and relentless competitive pressures. Is it wise to embrace innovation and take risks when so much is at stake?
Wednesday morning Keynote: Mission-Critical Agility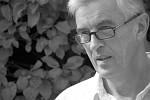 John Seddon, an occupational psychologist and management thinker credited with translating the Toyota Production System for service organizations will present how organizations can realize more effective and sustainable IT development with a systems approach. John will outline some counter-intuitive truths, describe the systems approach to organizational change and will argue for a different way to develop IT that costs less and delivers more. Prepare to be challenged, disturbed and inspired.
Thursday morning Keynote: Re-thinking IT

Enjoy the keynote delivered by Henrik Kniberg, an agile coach at Crisp in Stockholm who's work focuses on helping companies succeed with both the technical and human sides of software development. Using real-life examples, he will discuss how we can improve the all-too invisible process of software development, for example through collaborative visualization.
Wednesday evening Keynote: Software Development; an invisible process