Archives
You can have a look at Øredev's Conference previous years; from the first Øredev in 2005 when we were proudly announcing a 4 track conference!
You can as well watch the videos from previous years.






! No videos for 2005!
Special thanks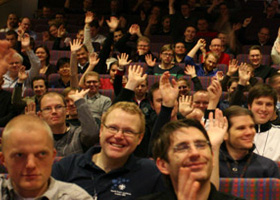 To all of the participants for making Øredev an exciting, productive event for the IT industry, THANK YOU! We look forward to seeing you at Øredev in November, new location with fresh opportunities.