Johan Lindfors
Johan Lindfors has been working with Windows Phone since the early days of Windows Mobile and are often speaking about the platform at various events. Johan has founded the company Coderox, currently entirely focused on Windows Phone 7 with various customers and engagements, some leveraging Silverlight and others using XNA. Before Coderox, he worked at Microsoft for almost 13 years, and have also been the head of development at Infozone.
Website
Twitter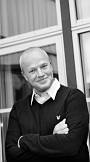 Sessions
Track: Smart phone, friday 14:05 - 14:55
With XNA it's possible to write once and deploy on three platform: PC, XBox and Windows Phone. This talk will go into the depths of XNA on Windows Phone. You will learn the tricks of the trade from real published projects. Additionally, you will learn how to port applications from iPhone to Windows Phone with minimal effort.